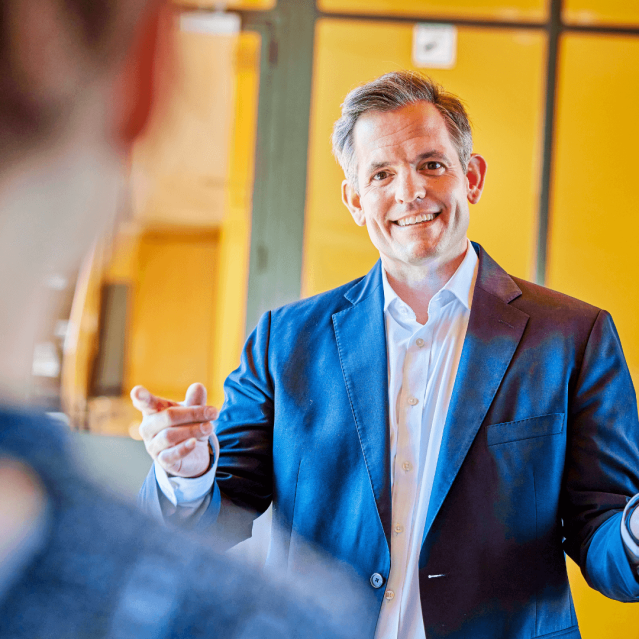 Startup meets Tom
The second season
For a strong
Middle class.
We are digital optimists, believe in the innovative power of small and medium-sized businesses and see the digital transformation as an opportunity for a successful European economy and a society worth living in. From this drive we transform companies into successful, agile and learning organizations.
Why work with us?
With suitable business models, creative ideas and effective product and service solutions, we enable teams to implement a successful transformation. Our many years of experience are an essential foundation and set the direction.
Out of conviction, we focus on the employees. Because only in this way can value-creating change succeed. We firmly believe in individual potential and creativity - regardless of position, background or age.
References (excerpt)
We are proud to have successfully accompanied companies on their path to transformation: